Samsung Galaxy S7 (SM-G930, SM-G935) - the seventh generation of smartphone Galaxy S line, announced by Samsung Electronics February 21, 2016 at the MWC in Barcelona.
The model has a 12-megapixel main camera, a module with f1.7 aperture, a system of "smart" optical image stabilization, focus and infrared mode support Real-Time HDR, which will make great photos even in low light conditions, the availability of improved fingerprint scanner and pulse sensor. Also Samsung Galaxy S7 received a dust- and moisture protection standard IP68, therefore, a smartphone can be up to 30 minutes at a depth of 1.5 m.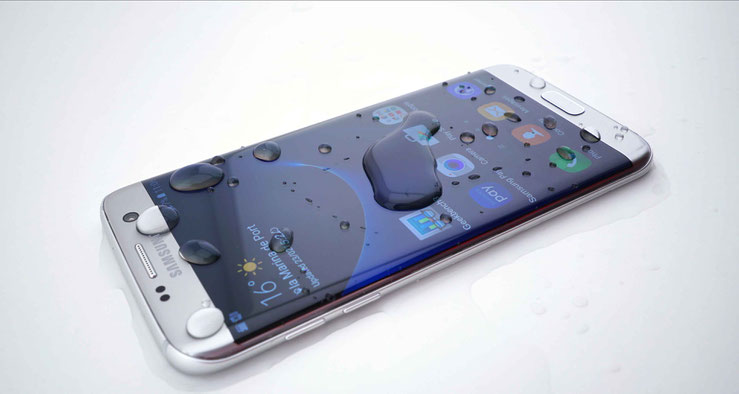 The experiment showed that the use of a smartphone with wet fingers and in the rain is no problem, but the touch screen does not respond when immersed in water, although the smart phone still works. We even managed to take some pictures with sound control keys, but no more.
The smartphone has a 64-bit Exynos 8890 eight-processor, made by 14 nm process. As a graphics processor installed Mali-T880MP12. For some markets, the company also released a device on the Snapdragon chipset 820 is paired with Adreno 530 GPU.

RAM is 4GB, type LPDDR4. The device has a 32 or 64 GB of permanent internal memory (8 GB are occupied by the operating system and pre-installed applications), version 16 GB no. Unlike Galaxy S6, microSD card slot appeared to 200 GB, which in turn may be a slot for a second SIM-card. Galaxy S7 Battery capacity is 3000 mAh, Galaxy S7 Edge - 3600 mAh. Both models support wireless charging.
The gadgets used display, Super AMOLED technology with a resolution Quad HD. Display smartphone has a measure of pixel density of 576 ppi (pixels per inch).
The Samsung Galaxy S7 an operating system installed from Google Android 6.0.1 Marshmallow interface of the Samsung TouchWiz.
The official presentation was not announced one useful function that can turn your smartphone into a portable hotspot to a wireless network. Later it was reported by representatives of the Italian community HDBlog, who conducted extensive testing leader. They said that the news S-series can become a mobile router that can distribute Wi-Fi to other devices. To do this, you must enable Enable Wi-Fi sharing feature in the wireless settings.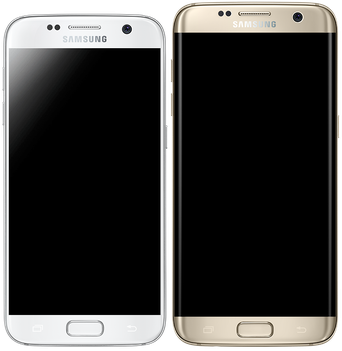 A month after the official announcement, Samsung Galaxy S7 according to Consumer Reports was recognized as the best smartphone in the world. Appreciation was given the excellent battery life, excellent display, powerful processor and camera. In addition, Consumer Reports noted microSD appearance and protection against dust and moisture.