| | | |
| --- | --- | --- |
| Title | File Size | Download Link |
| LG Aristo 2 User Manual.pdf | 2.7Mb | |
| LG D851 User Manual.pdf | 7.7Mb | |
| LG G3 User Manual.pdf | 6Mb | |
| LG G4 User Manual.pdf | 3.7Mb | |
| LG G5 User Manual.pdf | 7Mb | |
| LG G6 User Manual.pdf | 7.3Mb | |
| LG G6 Verizon User Manual.pdf | 2.3Mb | |
| LG G7 ThinQ User Manual.pdf | 5Mb | |
| LG K10 User Manual.pdf | 1.5Mb | |
| | | |
| --- | --- | --- |
| LG K7 User Manual.pdf | 1.4Mb | |
| LG K8 2018 User Manual.pdf | 2.7Mb | |
| LG L53BL User Manual.pdf | 3.8Mb | |
| LG Q6 User Manual.pdf | 4Mb | |
| LG Q8 User Manual.pdf | 6.1Mb | |
| LG Stylo-2 LTE User Manual.pdf | 1.7Mb | |
| LG Stylus 3 User Manual.pdf | 1003.2kb | |
| LG Tribute Dynasty User Manual.pdf | 2.9Mb | |
| LG V10 User Manual.pdf | 840.3kb | |
| LG V20 User Manual.pdf | 3.7Mb | |
| LG X Power User Manual.pdf | 859.6kb | |
| LG Zone 4 User Manual.pdf | 3.3Mb | |
| user manual.LG G3 Dual.pdf | 8.8Mb | |
| user manual.LG G3.pdf | 6Mb | |
| user manual.LG G4.pdf | 3.7Mb | |
| user manual.LG V10.pdf | 840.3kb | |
| user manual.LG-D851.pdf | 7.7Mb | |
LG's history started from January 5, 1947, when an entrepreneur John Hui Ku formed company Lak Chemical Co.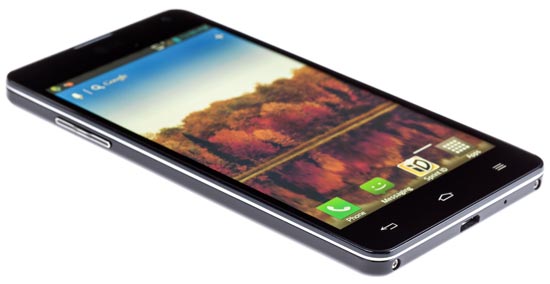 Initially he produced cosmetic preparations, but eventually rebuilt, he began to open subsidiaries of the company, develop new technologies and production of chemical materials, over time it began to dominate the national market. October 1, 1958 godadlya emerging Korean electronics industry entered a new era - was the foundation of the company GoldStar. LG homepage products became the first in Korea, developed in 1959, a transistor radio. LG has become the first in the production of electronic devices: in 1960 was released the electric fan, in 1965 - the refrigerator, in 1966 - a black and white TV, in 1968 - a washing machine, in 1970 - A multi-automatic telephone.
Radio communication has become the first Korean electronic device, which is exported to the United States. In 1975 he opened the country's first private research center and sales division of a subsidiary in the United States. In 1981, the company LG opened a production plant in the United States.
On January 1, 1968 the founder and CEO Koo Hoi Ying took over the leadership of united Lucky Group. The period from 1970 to 1988 for LG characterized by rapid growth and business diversification. By this time the post of chairman of the board of directors took the vice-president of the Ku Kung I and another ten companies were founded, including the famous LG Data & Communications. They are allowed to leave the concern in the sphere of high technologies.
In March 1974, Lak Hui Chemical Industries changed its name to Lucky, as a result of the group was renamed Lucky Group. In 1980, Lucky Group from the importer to the exporter technologies transformed, opening the era of competitive Korean firms leading manufacturers. "Korean economic miracle", for the most part be explained by technological assistance from US and Japanese companies, and protectionist government policies to support their own enterprises.
In March 1995, there is an association of the chemical industry and Lucky GoldStar into one from LG.
LG gets a single company with a global culture. The updated LG is not a Korean multinational corporation - it is now widely ramified structure with headquarters and manufacturing companies throughout the world and the main control center in Seoul.
In addition to LG Electronics in the subgroup of companies engaged in the development and manufacture of electrical equipment and electronics, includes another 10 joint ventures and subsidiaries, are closely cooperating with each other.
LG Micron Ltd - specializes in the manufacture of cathode-ray tubes.
LG Foster Ltd - provides a wide range of loudspeakers for home audio systems.
LG Semicon Co Ltd - produces integrated circuits for information systems, consumer electronics, liquid crystal panel TFT, as well as remote control chip with LG and GS marks.
Gama LG Electronics - it includes 56 branches, 19 sales offices and 28 industrial enterprises. The 25 scientific - research laboratories where new models of TV-receivers of next-generation audio and video systems, personal computers.
HiMedia (LGE) - this is the tight integration of television, telecommunications, personal computers and audio-video equipment, where the consumer has access to information resources, entertainment and games with a multimedia PC "Symphony".
LG has consistently holds a leading position in the production of digital video players CD-i, CD-ROM drives and DVD, HDTV TV super fine image.
In 1994, LG Electronics has acquired a 3% stake in the US company 3DO Corporation, and signed a contract with computer giant IBM. The engineers of these companies have been working together to improve multimedia technology, it has developed a multi-tasking operating system, powerful consoles with three-dimensional graphics.
In 1995, LG has acquired 57% stake in the American TV company ZENITH, and the United States have lost their last producer of television technology. In the same year, LG Electronics and Japan's ALPS established research laboratory Frontec and focused their efforts on the development of active matrix liquid crystal TFT, plasma panels and plasma technologies. Today, the absolute leader in the development and production of plasma panels and TV sets is the company FUJITSU.