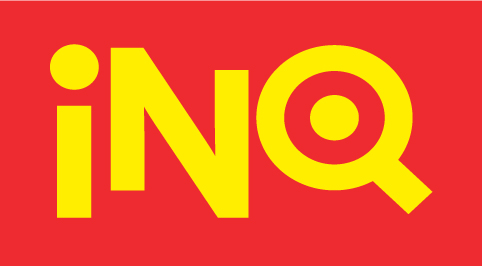 | | | |
| --- | --- | --- |
| Title | File Size | Download Link |
| iNQ Chat 3G - User Manual.pdf | 1.1Mb | |
| iNQ cloud touch - User Manual.pdf | 2.5Mb | |
| iNQ INQ1 - User Manual.pdf | 7Mb | |
Company iNQ - has been a manufacturer of social software and applications to launch two successful software product, and released a number of handsets that have won several awards. Personal organization magazine was the best free news apps in the App Store and the UK reached №4 position in the US shortly after the launch. It has also developed launcher SO.HO for fans of social networking, which was warmly received and was positioned as an alternative to Facebook Home.

Before focusing on the software, the company has released a series Inkyu 'social mobile', for which he was awarded the "Best Newcomer" and "Best Phone" at the GSMA in 2009.
In January 2014 iNQ announced that their business is closed, and the applications submitted by them on the market will no longer be updated.

The company was founded in 2008 in the UK by Ken Johnston (current CEO), Frank Meehan and Jeff Taylor. It is a subsidiary of Hutchison Whampoa and supported by Li Ka-Sheen, who serves chairman of the parent company (as well as an investor in Facebook and Spotify). In iNQ has offices in London and Rome. Key people of the company as of 2015: Ken Johnston, marketing department head Tom Mensbridzh and Head of Product Management Simon Davies.

In 2013 iNQ launched two products, which has become the software. One of these applications, SO.HO, pull together Facebook, Twitter and Instagram.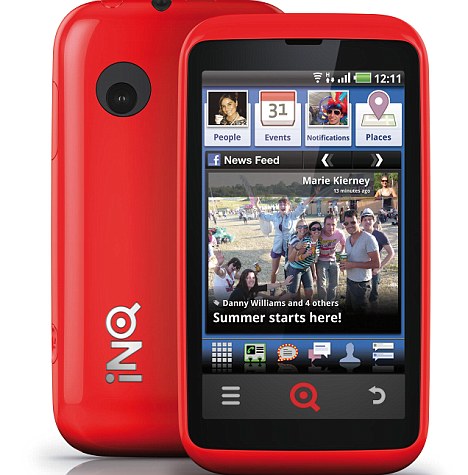 The second application, Material A, the company describes as a "personalized magazine" that "hunts content based on your interests." The app provides the latest content updates twice a day. Each issue provides personalized themes, so that they best meet the user's interests. In addition, the topics can be added to the menu. The more a user resorts to the Material, the more this application "learns" about his or her behalf. Users can also add additional topics of interest to them. In a prepared release, CEO Ken Johnston declared: "We are focused on finding new and interesting ways in order to allow users to directly what they love. Appendix - the result of this way of thinking, and it assumes all the hard work of excellent research material. "
Application Material was available for smartphones based on iOS and Android. Initially, the company released its beta version for Android, which has received high marks for the press "colorful and intelligent design" and a great user interface. In August 2014 iNQ launched a version for iOS. She was improved and refined - in particular, it was noticeably improved user interface. Shortly after the release of Material iOS became №1 in "Free News" category and reached the 4th place in the schedule of free newsletters in the US store applications.

Appendix media compared to other personalized information services such as Flipboard and Zite. It was noted that the leading position occupied by Flipboard yet, however Material also has its advantages, including design. In addition, unlike Flipboard, Material manufacturers have focused on improving their product in accordance with the interests of their clients.
Appendix SO.HO was a mobile launcher, launched in 2013 for devices running Android. the interface was designed by Chris Kelly. The application allows users to Facebook, Instagram and Twitter simultaneously on their desktop. full access after unlocking the phone has been provided to them. The app is available in English, Spanish (Europe / US), Portuguese, Korean, Italian, German and French, as well as in Hindi.

Company iNQ initially said that it intends to add more social networks to run. The application also described as "a place where you can see the latest videos, photos and links shared by your friends via Facebook, Instagram and Twitter».

 Since its founding in 2008 the company has focused on the creation of affordable mid-range smartphone that would be deeply integrated into social networks, and also has a wide range of functions and convenience. Her mobile devices sold in Canada, India, Singapore, the UK, Australia, Hong Kong, Ireland, Italy and Sweden.
In autumn 2009 the company Singapore Telecommunications, also known as Singtel, announced that will start to sell the phone INQ Mini 3G. Its main feature was that it was designed specifically for social networking. Phone was released in Singapore September 19, 2009. It was a beautiful and bright candy bar weight of 90 grams and dimensions of 102.9 x 45.8 x 12.8 millimeters, which was working in the GSM and WCDMA bands. It was equipped with a lithium-ion battery capacity of 1150 mAh, so that could work out to 260 hours of standby time and 3.5 hours - in a conversational mode. The display was made by TFT-technology and. It had a 2.2-inch diagonal and can display more than 262 thousand colors. The manufacturer has equipped its mobile device polyphonic ringtones, MP3 and vibrator. In the apparatus has been built-in antenna, and the case turned out to be made of plastic. It was also provided video player, Java support and the WAP-Internet, the HTML-browser, FM-radio, games, organizer and a 2-megapixel camera with the ability to shoot video. The phone was 50 megabytes of internal memory, expandable up to 4 GB with the support of micro-SD memory card. Number of memory cells equal to 1000. The predictive text input, built-in modem and Wi-Fi still missing, but were Bluetooth and 3G.
March 18, 2010 firm Aircel in India started selling iNQ Mini and iNQ Chat, and July 28 Inq Chat went on sale in Canada. Phone Inq Chat is a full featured mobile device with one-piece design. Like its predecessor, the smart phone has been specially designed for you to easily interact with the applications popular social networks (Facebook, Twitter, Skype and Windows Live Messenger). He had QWERTY¬-keyboard, 3.2 megapixel camera and 2.4-inch screen. It should be noted that sales of the device have succeeded as well as iNQ Mini. Users can place widgets on the home screen of the phone for fast and easy access to information. It could be the Facebook widget, Twitter, weather and RSS. Other features of the device: compatible with doubleTwist and the ability to use it as a mobile modem, or through a USB or Bluetooth DUN. There were also provided support for e-mail, media player, Google Maps and the browser NetFront (and in some countries - Opera Mini). When the owner of the device to take photos, he could immediately upload a picture to Twitter, using TwitPic or Facebook. The phone has been equipped with a 2.4-inch screen that supports 256 thousand colors, 3G, camera at 3.2 megapixels with autofocus, support for memory cards, Bluetooth, GPS, and a lithium-polymer battery capacity of 1500 mAh. He could work out 588 minutes in a conversational mode and 355 hours - in standby mode.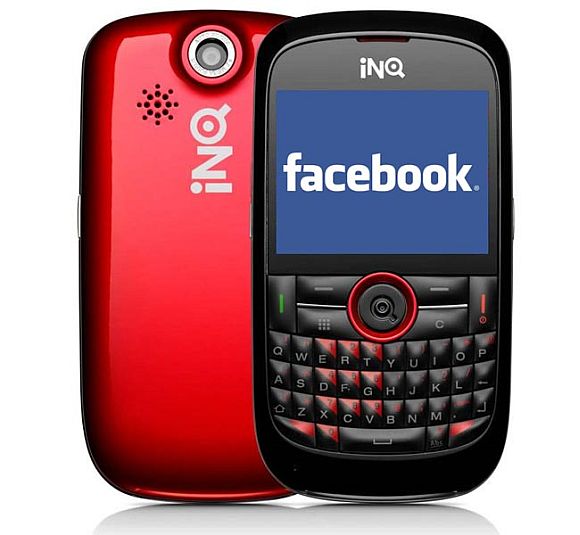 In January 2013 the company Inkyu announced that it will no longer produce mobile phones and focus solely on the issue of social software. The Director-General Ken Johnston said then: "We ended up with a year ago, and since then we have been working with our applications." On the company's Facebook page it has also been told that it will no longer produce phones, but will maintain their respective owners.

The first mobile device has become iNQ1 phone. He was released in December 2008. The manufacturer has equipped the device with 2.2-inch QVGA screen and a 3.2 megapixel camera module. On it were the application Skype, Last.fm, Ebay, Facebook, MySpace and Windows Live Messenger. Retail price of the phone has been lower than the competition (such as the iPhone, Nokia 5800, Blackberry Storm and G1), but there were also a few less features than other 3G-communicators. Cell apparatus positioned as «Facebook phone." After his release, he has earned generally positive reviews. Some of them pointed out the low price, easy integration of social media, light weight and so on. In addition, the mobile device has been successful enough for the first device manufacturer. In February 2009, it received the award "Best Phone" at the World Mobile Congress.
Communicator iNQ1 was equipped with a battery, headset, USB-cable, AC charger, CD-ROM-ohms for connection to a PC, a short guide to Skype and additional instructions. The manufacturer took care of the support of Bluetooth, streaming video (phone could receive TV channels, movies and YouTube via 3G), streaming audio, e-mail, dictionary T9, 3,2-megapixel camera, the ability to record audio and video, MP3-player, 50 megabytes of internal memory, support micro-SD (up to 8GB), synchronization with PC, games and support Java.

Following this, the device went iNQ Mini. This time, the manufacturer has added Twitter functionality. In addition, the phone features a very tight integration with Skype, Windows Live Messenger and Facebook. This integration has been approved by Mark Zuckerberg and others. In September 2009, the company publicly announced iNQ that will be engaged in mobile devices based on the Android mobile operating system, adding that they will be ready in early 2011.
"Elder sister» iNQ Mini became a unit iNQ Chat. The functionality of smartphones was similar, but the new device has received an additional QWERTY keyboard, 3.2 megapixel camera and GPS.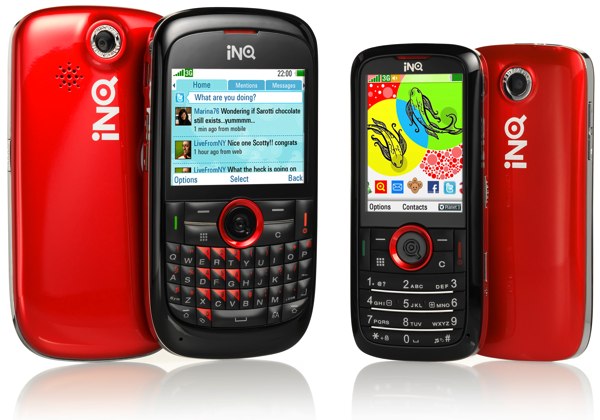 The first of the new Android-smartphone company turned iNQ Cloud Touch. This apparatus was even more tight integration with Facebook, than previous phones, with direct access from the home screen to the popular aspects (such as "Chat"). It was also the company's first device with Spotify function. was provided by "info" button for quick access to settings and information. In the smartphone was HVGA touchscreen with a diagonal of 3.5 inches. The device weighed 122 grams and is powered by Qualcomm processor with a frequency of 600 megahertz. The phone was 512 megabytes of memory, and memory card support micro-SD volume up to 4 gigabytes. The battery had a capacity of 1300 mAh. Also, the manufacturer took care of a 5-megapixel camera module, FM-radio, Wi-Fi, Bluetooth and GPS.

As already mentioned, the company was founded in 2008, and at the origin of its creation were Ken Johnston, Frank Meehan and Jeff Taylor. In August of the following year, the company released its first two Communicator: iNQ Mini (monoblock with Twitter and Facebook) and iNQ Chat (QWERTY device with Twitter, Facebook and Gmail integration). Both models are on sale in the fourth quarter of 2009 and had a removable colored back panels. In the same year the company was awarded the GSMA Awards in Barcelona, which is informally referred to as the telephone "Oscar". The judges decision-makers, stressed the affordable price of the mobile device, a deep integration of social networking and ease of use, and this predetermined the victory.
In June 2011, it was announced that Jeff Taylor, left the company to found his own company. This was followed by a message that Frank Meehan, who is as CEO, was replaced by Ken Johnston.

For the above statement in 2013 that the company intends to discontinue the production of mobile devices and focus on software, followed by rebranding Inq, in which the firm has modernized its logo and was named iNQ Mobile.