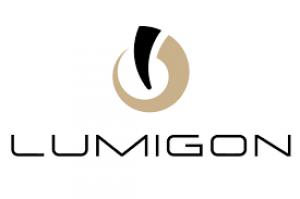 | | | |
| --- | --- | --- |
| Title | File Size | Download Link |
| Lumigon H2 Headset - user manual.pdf | 149.9kb | |
| Lumigon T1 - user manual.pdf | 5.1Mb | |
| Lumigon T2 - user manual.pdf | 5.1Mb | |
| Lumigon T2 HD - user manual.pdf | 2.2Mb | |
| Lumigon T3 - user manual.pdf | 1.6Mb | |
Lumigon - is a Scandinavian company based in Copenhagen, capital of Denmark. The company develops and manufactures high-performance electronic consumer goods. Graves Lars (Lars Gravesen), an experienced serial entrepreneur working in the field of IT and mobile application development, founded the company in 2009
Lumigon products are developed taking into account the origins of the company, ie, Scandinavian design and tradition. Luxury goods from this part of the world has always been characterized by simplicity, minimalism and thoroughness. Usually, they are designed to meet the needs of customers, combining functionality and aesthetics.
In February 2010, the company Lumigon announced occurrence of the first smartphone T1. The letter "T" means "touch" ( "touch"). The model has a simple black and white design. It is based on the operating system based on Google Android 2.1 with the use of special software Lumigon P-GUI for improved user experience. Also Freescale i.MX51 processor and the touch screen with high resolution TFT 480 and the size 800 x 3.5 inches was used, made of glass in the metal frame. He was presented with a 5-megapixel camera and ICEpower technology by Bang & Olufsen, is used to ensure the highest quality of sound dynamics, handset and headset.
T1 could be used as a universal remote control, making it possible to use your phone to control various consumer electronics. Built-in learning function is used to memorize any commands from other remote infrared remote control. T1 can also be used as a docking station as a mobile PC with the HDMI-cable.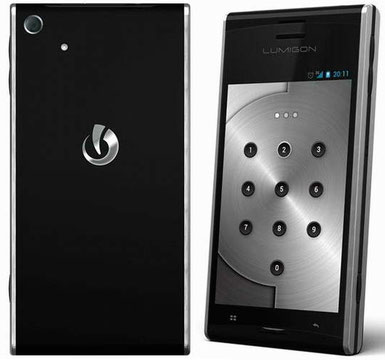 In February 2012, he announced the Lumigon T1 appears follower named T2. Compared with its predecessor, T2 had a new design and updated specifications. On the outside of the T2 is made of stainless steel and glass, which reflects the Lumigon connection with the Scandinavian traditional design, offering style, inspired by the simplicity and functionality.
Like its predecessor, T2 can also be used as a remote control. With the help of built-in training may memorize commands from other remote infrared remote control. As new additions remote control T2 recognizes gestures. Thus, users can, among other things, to navigate through the TV menu on the TV screen moves the hand in which the device is located.
T2 also has an audio chip with MS3 ICEpower Bang & Olufsen technology to enjoy better sound quality. It uses a Qualcomm Snapdragon processor with a frequency of 1.4 GHz and the operating system Android 4.0. The screen has a size of 3.8 inches and a high resolution. T2 also built an 8-megapixel camera with flash on the back side and front camera for video calls.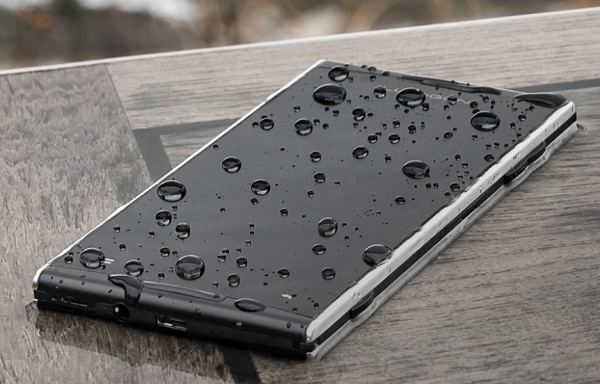 Lumigon T2 brought to an end and created a phone with an innovative and elegant design - T2 HD. As released in March 2014 T2 HD have been added to a new level of function, which allowed him to become a phone, get a high score.

Based on the corporate philosophy of style, durability and practical functionality, T2 HD was also established water- and dust-proof.

It is confirmed that the sound on the T2 HD excellent. High-quality speakers located at both ends of the phone, give full-bodied, powerful stereo sound for playing professional video, music and other leisure activities, such as games.
T2 HD was released with an excellent 13-megapixel main camera SonyTM Exmor RSTM and 2.4-megapixel front camera SonyTM. Realizing that the camera could be even more productive, Lumigon has developed its own flash FrontFlash. This has helped to further improve the selfie, video and application performance, "mirror" in the dark.

Other unique features include a Vault repository which automatically encrypts the data, access to which can only be accessed after entering the password. Practical assistance in private and professional life - Vault repository helps keep everything from passwords, photos, privacy notifications and text messages to entire applications.
In June 2016 it was launched T3 - smart phone with an exceptional design inside and out. With T3 Lumigon introduced the world to the first smartphone with a night vision camera, which allows you to take pictures and shoot video in complete darkness.

The outer part of the phone is made of stainless steel with molybdenum 316. This grade of stainless steel is characterized by high strength and is often used in shipyards. Front and camera phone is made of glass Corning® Gorilla® Glass, whereby diagonal display of 4.8 inches HD Super AMOLED Diamond protected from cracking.
Powered by Helio X10 platform - 64-bit 2.2 GHz, T3 uses AndroidTM 6.0 Marshmallow and has an internal memory of 128 GB. Also, this phone has an innovative feature BackTouch, which allows you to scroll through the content on the display, fingerprint reader, slot for two SIM-cards, universal remote control, ActionKey action button and the flash FrontFlash.

It is offered in black, white and orange, as well as in four different versions with gold-plated engraving personal messages.