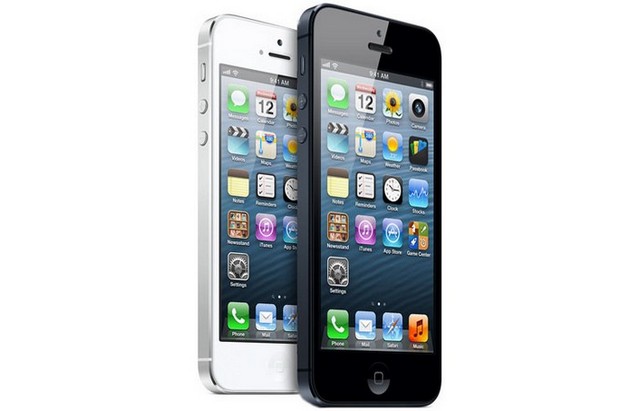 User manual for iPhone iOS 8.4
this guide describes iOS 8.4 for: iPhone 6, iPhone 6 Plus, iPhone 5s, iPhone 5c, iPhone 5, iPhone 4s.
user-guide.iphone-ios-8.4.pdf
Adobe Acrobat Document
24.5 MB
User manual for iPhone 3G
iPhone User Guide. For iPhone and iPhone 3G
user-guide.iphone-3g-8gb.pdf
Adobe Acrobat Document
14.3 MB
User manual for iPhone 5
the Complete Guide to the iPhone 5. Written by Rosemary Hattersley
user-guide.iPhone-5.pdf
Adobe Acrobat Document
69.8 MB
User guide for iPhone iOS 7.0
This guide describes the features of iOS 7, and of iPhone 4, iPhone 4s, iPhone 5, iPhone 5c, and iPhone 5s.
user-guide.iphone-ios-7.0.pdf
Adobe Acrobat Document
25.1 MB
User manual foe iPhone 4
The Complete Guide to maintenance and operation with iPhone 4 and iPhone 4s
user-guide.iPhone-4-16gb.pdf
Adobe Acrobat Document
898.3 KB
For all those who have an error 53, Apple has released the iOS 9.3 update, which provides a successful recovery device using iTunes on your Mac or PC. Follow the steps listed in this article to restore your device. If you think that the paid for non-warranty unit replacement due to error 53, contact Apple Support and request a refund.
If iTunes is open on your Mac or PC, then close it.
If your iOS device is connected to a computer, disconnect it.
Make sure you have the latest version of iTunes.
Connect your iOS device to your computer using a USB cable.
Open iTunes and select your device.
When the iTunes prompts you to perform a restore or update, click "Update". iTunes will attempt to reinstall the OS and restore iOS device without erasing data.
If the screen "freezes" on the Apple logo, perform a forced restart your iOS device. When you are prompted to restore or update, select "Restore".
When an iOS device appears the welcome screen, follow the onscreen instructions to configure the device.
If you saved a backup device, you can restore it from a backup.
When the screen for the Touch ID, click "Customize Touch ID later."
If your device has a sensor Touch ID did not work until the error 53, this feature still does not work after the update or restore the device. Contact Apple Support to get information about service options for Touch ID.
iPhone - a series of smartphones developed by Apple Corporation. They work under iOS operating system, which is a simplified and optimized for operation on a mobile device version of OS X.
iPhone was announced by Steve Jobs at the MacWorld Expo January 9, 2007 Conference.

The sale of the unit entered June 29, 2007 along with iPhone OS and has quickly gained significant market share in the US smartphone. The popularity of iPhone OS supported released on sale in September of the same year, iPod touch, which, however, significantly reduced functionality compared to the iPhone: iPod touch is initially supplied only with 11 applications, compared with 17 (including iTunes Wi- Fi Music Store) on the iPhone. Later firmware that enhance the functionality of the player, sold for 19.99 dollars (until mid-2008), with a similar update for the iPhone have been free.

June 10, 2008 at WWDC 2008 conference introduced a new model - iPhone 3G, more perfect and devoid of many hardware and software shortcomings predecessor, the new version of iPhone OS 2.0, at a lower price with a contract operator in the United States.
In 2008, the iPhone ranked second in the ranking of the most useful modern technology according to the publication PC World.
June 8, 2009 was presented to the next, the third in a row, the phone model - iPhone 3GS, which is an improved version of the iPhone 3G. iPhone 3GS has a twice as large amount of RAM, increased speed, available in a configuration with 32 GB of internal memory and is equipped with the operating system iPhone OS 3.0, to eliminate a significant portion of software flaws previous models of smart phones and provide additional functions:  copy and paste, the ability to send MMS, Spotlight, Speak Notes, to download TV shows, music videos, movies and audiobooks directly to iPhone, Find My iPhone, forwarding / deleting SMS and others.

June 7, 2010 was presented to iPhone 4 with an updated operating system (iPhone OS that day received a new name - iOS), which has a number of significant advantages over predecessors, including a more powerful central processor Apple A4, LCD display with IPS-matrix with a resolution of 640 × 960 pixels, 5 megapixel camera, and the camera for video (0.3 megapixels).
October 4, 2011 has been presented iPhone 4S with iOS 5 operating system (the next day on October 5, 2011, Steve Jobs passed away). Updated phone had borrowed from the iPad 2 processor Apple A5, 8-megapixel camera and a hybrid GSM / CDMA communication system. Also before the WWDC 2012 voice assistant Siri, who came instead of Voice Control, was only available in the iPhone 4S.

As of July 2012 has sold more than 250 million iPhone.
September 19, 2012 the company introduced a new update - iPhone 5. This model has found a "high" screen (screen size of 4 inches against 3.5 in all previous ones), which is the most significant change in the appearance of the iPhone from the beginning of production, plus an updated connector Lightning. Was also presented iOS 6.
In June 2013, Apple has introduced for its users in the US the opportunity to exchange the old iPhone to the new phone to pay the difference in price.

September 10, 2013 has been presented iPhone 5s. Phone got a 64-bit processor A7 / M7 fingerprint sensor. Also presented was a cheaper iPhone 5c with a polycarbonate body and without fingerprint sensor.

September 9, 2014 have been presented iPhone 6 and iPhone 6 Plus with increased enhanced screens, processor A8 / M8 cameras with phase focusing system.
September 9, 2015 was presented the iPhone 6S and iPhone 6S Plus with the A9 / M9 processor, 3D Touch Screen Technology and Live Photo soft technology.

March 21, 2016 was presented to iPhone SE processor A9 / M9 and a screen diagonal of 4 inches. Technical data of the new smartphone is almost completely match the iPhone 6S and iPhone 6S Plus, with the exception of support 3D Touch features. The design of the new smartphone iPhone SE identical to the iPhone 5s. The only external difference between the new model of the iPhone 5S is the inscription «SE» on the rear panel, as the lineup expanded with the addition of new body colors.