| | | |
| --- | --- | --- |
| Title | File Size | Download Link |
| Gionee CTRL V2 User Manual.pdf | 3.9Mb | |
| Gionee CTRL V3 User Manual.pdf | 3.9Mb | |
| Gionee CTRL V4S User Manual.pdf | 973.2kb | |
| Gionee CTRL V6L User Manual.pdf | 11.6Mb | |
| Gionee CTRL-V1 User Manual.pdf | 4Mb | |
| Gionee Dream D1 User Manual.pdf | 3.7Mb | |
| Gionee E3 User Manual.pdf | 4.9Mb | |
| Gionee E7 mini User Manual.pdf | 4.1Mb | |
| Gionee E8 User Manual.pdf | 11.6Mb | |
| Gionee Elife E5 User Manual.pdf | 3.4Mb | |
| Gionee Elife E6 User Manual.pdf | 3.3Mb | |
| Gionee Elife E7 User Manual.pdf | 3.4Mb | |
| | | |
| --- | --- | --- |
| Gionee Elife S5.1 User Manual.pdf | 492.4kb | |
| Gionee Elife S5.5 User Manual.pdf | 3.3Mb | |
| Gionee Elife S7 User Manual.pdf | 7.8Mb | |
| Gionee Elife SPlus User Manual.pdf | 1.3Mb | |
| Gionee F103 User Manual.pdf | 5.4Mb | |
| Gionee G3 User Manual.pdf | 3.6Mb | |
| Gionee G5 User Manual.pdf | 5.6Mb | |
| Gionee Gpad G1 User Manual.pdf | 8.4Mb | |
| Gionee Gpad G2 User Manual.pdf | 3.9Mb | |
| Gionee Gpad G4 User Manual.pdf | 3.7Mb | |
| Gionee Infinity G1 User Manual.pdf | 8.9Mb | |
| Gionee L700 User Manual.pdf | 5.2Mb | |
| Gionee L800 User Manual.pdf | 7.1Mb | |
| Gionee Marathon M2 User Manual.pdf | 3.6Mb | |
| Gionee Marathon M3 User Manual.pdf | 582.3kb | |
| Gionee Marathon M4 User Manual.pdf | 5.7Mb | |
| Gionee Marathon M5 User Manual.pdf | 12.2Mb | |
| Gionee Pioneer P1 User Manual.pdf | 4.8Mb | |
| Gionee Pioneer P2 User Manual.pdf | 3.6Mb | |
| Gionee Pioneer P2M User Manual.pdf | 4.9Mb | |
| Gionee Pioneer P2S User Manual.pdf | 4.7Mb | |
| Gionee Pioneer P3 User Manual.pdf | 3.9Mb | |
| Gionee Pioneer P4 User Manual.pdf | 3.8Mb | |
| Gionee Pioneer P4S User Manual.pdf | 442.9kb | |
| Gionee Pioneer P5mini User Manual.pdf | 767.1kb | |
| Gionee Pioneer P6 User Manual.pdf | 565.4kb | |
| Gionee S80 User Manual.pdf | 3.7Mb | |
| Gionee S90 User Manual.pdf | 3.4Mb | |
| Gionee S96 User Manual.pdf | 3.5Mb | |
| Gionee T520 User Manual.pdf | 2.7Mb | |
| Gionee V4 User Manual.pdf | 3.6Mb | |
| Gionee V5 User Manual.pdf | 4.3Mb | |

Gionee Elife S5.5 - was presented at the MWC 2014 and at that time was the world's thinnest smartphone. 5.55 mm in the main body portion of glass and aluminum. 5-inch Super AMOLED-display with FullHD resolution, eight-core MediaTek MT6592 processor with a frequency of 1.7 GHz, 2 GB RAM and 16 GB of internal memory. The company itself has released a set of its localized copies - Blu Vivo IV, Himax Pure S, Condor C8s, Evertek EverSlim, Allview X2 Soul, Prestigio Grace, QMobile Z6, IUNI N1 (look review of Gionee S5.1 Pro)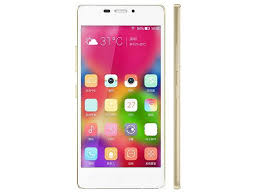 Palm tree of superiority "the slimmest" from him took away his own brother Gionee Elife S5.1 with the body thickness of only 5.15 mm! However, its characteristics have been more modest: 4.8-inch Super AMOLED display with a resolution of the HD, 4-core MSM8926 Snapdragon processor 400 1.2 GHz, 1 GB RAM and 16 GB of built-in 2100 mAh battery.
Gionee Elife E7 - the flagship device is represented with S5.5 at MWC 2014. It has the following features: 5.5-inch FullHD IPS display, a quad-core Snapdragon 800 with a frequency up to 2.3 GHz, 2 GB RAM and 16 GB of internal memory plus a microSD card slot, 2500 mAh battery on. And if at the beginning of sales it was announced the price of $ 500, now it can be purchased for 140. Theoretically, there is an older model Elife E7L c Snapdragon 801 and 3GB of RAM, but it is sold, perhaps, only in China.
Gionee Communication Equipment Co. Ltd was founded in 2002. Its first factory Dongguan Jinzhong Electronics has specialized in electronic products and appliances. A year later, Gionee has invested in the construction of another plant - Dongguan Jinming Electronics. He had four automatic lines for the production of mobile phones and more than 5,000 employees.

Initially, the plant production capacity to produce 2 million sets of products each year. Today this figure has exceeded 80 million. The first phone Gionee were following GSM models: Gionee 303, 306 Gionee, Gionee 530, 506 Gionee, Gionee 508, GE 618, Gionee 303B, Gionee 516, 628 Gionee.

Great efforts have been made to the organization and development of their research and development centers, as well as obtain international quality certificates of production. So, in 2006, it was set up R & D center in Shanghai, Guangzhou, Shenzhen. It invested more than one billion yuan in the construction of a huge industrial park Gionee, more than 200 hectares.
Business grew and in 2011 the share of the domestic market of mobile phones Gionee was 11.2%. In the same year the company began to expand to other areas. To date, Gionee has the largest production capacity in the world. It has six research centers that work in the areas of design, hardware and software of the smartphone sales, marketing, communications technologies and many others. Gionee Products officially sold in India, Bangladesh, Pakistan, Indonesia, Vietnam, Thailand, Philippines, Malaysia, Russia, the Middle East and Africa. Moreover, exports to these countries reached 1 million. Smartphone month.

We should also be said about the Indian market as one of the fastest growing in the world. Gionee very seriously went to his conquest. The number of smartphones sold in India, it is close to 10 million. The company began to produce their own devices in the Indian manufacturing facility Foxcon. And plans to build factories in India.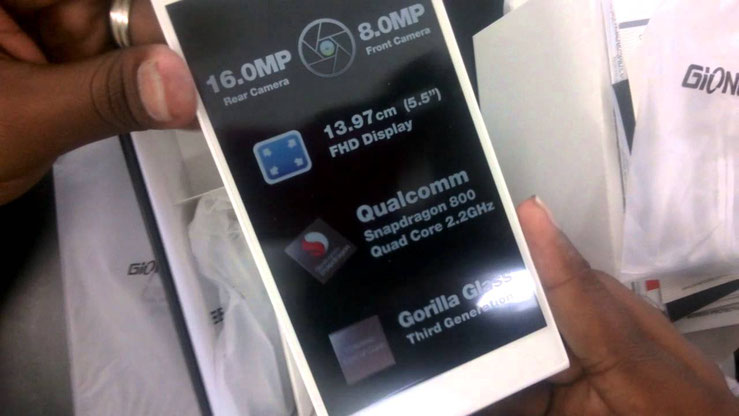 Gionee also is the largest manufacturer of smart phones for the OEM brands from around the world. This Blu (USA), Himax (Indonesia), Condor (Algiers), Evertek (Tunisia), Allview (Romania), Prestigio (Russia), QMobile (Pakistan), Fly (UK), General Mobille (Turkey).

In 2013, Gionee unveiled its sub-brand - IUNI. The company aims at a unique and colorful design that is incorporated in the name of the brand - I UNIque. Smartphones from Gionee are pretty high quality products with interesting and distinctive design.

In its flagship they use top production MediaTek SoC or Qualcomm, quality and IPS screens SuperAmoled with high resolution and a protective glass from Corning, metal and glass as a material body, and ... "horse" price tags at the beginning of sales. However, they then fall significantly.