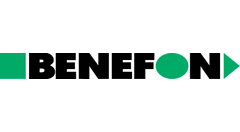 | | | |
| --- | --- | --- |
| Title | File Size | Download Link |
| Benefon 3036 Service Manual.pdf | 1.8Mb | |
| Benefon Delta TDP-40-TN2 Service Manual.pdf | 4.8Mb | |
| Benefon Dragon TDP70WNService Manual.pdf | 3.2Mb | |
| BENEFON ESC! Owners Manual.pdf | 2.1Mb | |
| Benefon Exion TDP80DN Service Manual.pdf | 2.3Mb | |
| Benefon iO TGP-60-EU Service Manual.pdf | 2Mb | |
| Benefon SIGMA TDP-52-SN3 User Manual.pdf | 5Mb | |
| BENEFON TWIG NAVIGATION Owners Manual.pdf | 671.6kb | |
| Benefon Twin TGP71EU Service Manual.pdf | 2.2Mb | |
| Benefon Vega TGP-60-EU Service Manual.pdf | 2.3Mb | |
| Emporia click Service Manual.pdf | 2.2Mb | |
The company Benefon, now called Twig Com Ltd., specializes in mobile communications. Headquartered in Salo, Finland. The company develops and manufactures products GPS-tracking and personal security, as well as software for the protection of workers, remote diagnostics, and tracking.

  Production of mobile phones began in 1988. In 1995 the company Benefon was engaged in research concerning the safety of GPS-devices.
By 2000, it released the first commercial security GPS / GSM phone, which was called Benefon Track. It was equipped with a lithium-ion battery capacity of 1200 mAh, so that he could work out 10 hours a conversational mode and 200 hours - in standby mode. A mobile device that operates on GSM bands 900 and 1800. Its weight was 164 grams. The LCD display has a resolution of 100 x 48 pixels and can display up to five lines of text. The manufacturer has equipped this phone vibrator, 40 preset songs (as well as the possibility of additional loading and editing), gaming applications and simple organizer (no voice recorder and currency converter). Classic chassis complements the external antenna. The phone also has been equipped with protection against shock and moisture. This device was not yet support Java, MP3-player, FM-radio, WAP-Internet, predictive text entry, Cyrillic characters, Bluetooth, Wi-Fi or USB-interface, but there was a built-in modem. Call records automatically stores the last ten incoming and ten missed calls as well as outgoing calls fifteen. Voice dialing and voice commands are not available. In addition to the charger, the package contains the headset, software, computer cable, holder for bicycles and motorcycles, as well as the cable for the cigarette lighter, and a digital set for the car holder.
Sale and purchase agreement was signed in January 2011, in which the Twig Com Ltd acquired the business of the Benefon at GeoSentric OYJ. Company history dates back to 1928, when in the Finnish town of Salo was founded Nordell & Koskinen radio factory. Later, the plant was renamed Salora. He specialized in shortwave radio, TV and radio telephones.

In 1979, when Salora and Nokia have formed a joint venture called Mobira, Salo began production of mobile phones. After some time working partnership between the two organizations, Jorma Nieminen (who at that time headed the Nokia mobile phone sales) and two of his colleagues broke up with Nokia and decided to found his own company in 1988. These were the Benefon. For twelve years the company has increased the number of employees from thirteen to three hundred people. Nieminen, who became president of the Benefon, emphasized that great attention was paid to research and development. The company spent on these studies about 1/3 of the budget.

 In 1989, it was developed the world's first mobile device with a function as a built-in answering machine. The model was called Forte. This phone was a monochrome display. He worked on the standard NMT-450i. It is noteworthy that this product remains relevant more than ten years (until 2000), and for the mobile communications industry, such a long period is a real record. It has been specifically designed for harsh operating conditions and is equipped with a powerful antenna and transmitter. Phone has found his niche in industries such as shipping (as defined GSM frequencies are not distributed to the sea).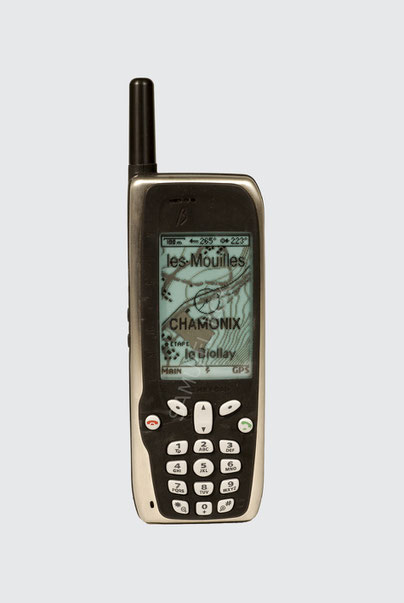 It should be noted that initially all mobile device company working on NMT-450 standard, which has been prevalent in the Nordic and Eastern European countries, as well as on the territory of Russia. Having won 50% NMT-market, the company started to develop a range of GSM. The winter of 1999 came phone Esc !, which combines the functions of a GPS-navigator and mobile devices. He worked in the GSM band. The company Benefon made sure to make this mobile device is extremely interesting. It weighed as much as 150 grams (partly due to the steel frame), but the work was very comfortable with him. The design proved resistant to impact and very durable. Further, the rubber inserts on the sides of the phone would have to soften the fall. We add that the device is securely protected from moisture. All this, as well as a built-in browser makes the phone indispensable for hiking conditions. Standard Li-ion battery had a capacity of only 650 mAh, but the user if desired, offered to purchase a battery 1050 mAh. The screen of the mobile device was large enough (at the time of its release), and it can hold up to twenty lines of text. With the ever-backlit enabled phone could work up to 10 hours. He worked even in areas with weak signals; the sound quality in the dynamics and proved to be very good. The quality of Russification was high enough. But the main feature of the device remained, of course, possible to use it as a navigator. The phone has been integrated 12-channel GPS-receiver, which is activated via the shortcut menu. The only downside was that when using the term operation without recharging the unit was reduced to 3 hours 30 minutes. However, those traveling by car given the opportunity to use a car charger. Also, the manufacturer made sure to equip the phone a special connector for an external GPS antenna. The cost of this device was originally about $ 800.
In 2004, the company ran into financial difficulties and was on the verge of bankruptcy. To cope with the situation, it launched a program of reorganization. The efforts of the Benefon, aimed at creating a niche GPS telematics market, have had some success (especially in the commercial security market), but they were not enough to ensure that the company can remain viable. This was followed by a financial partnership with Octagon Holdings LLC and other investors, which brought tens of millions of euros of new investments.

In June 2005, Chief Executive Officer of Benefon Tom Wright announced that the reorganization completed successfully. At the same time it also meant that the company was able to cope with their financial difficulties. a new line of mobile phones with integrated GPS-navigators for «Twig» brand, including Twig Locator and Twig Discovery was launched in 2006.

In 2007 acquired GeoSolutions Benefon. Later, the firm changed its name to GeoSentric, OYJ. In December 2011 GeoSentric lost mobile business Twig, inherited from Benefon. This industry gained Twig Com. The purchase agreement was signed in January this year. Company Twig Com «has assumed all the obligations and responsibilities of the former business telephone Benefon with the transfer of personnel and assets." For Forte followed the release of the phone manufacture dozens of other wireless mobile devices in NMT and GSM bands. Of particular interest was the mobile products with built-in GPS navigator. It should be noted that the company no longer produces Benefon phones, however, has not stopped their activities and focused on the production of equipment for cellular communication. Because of this she was able to take up a new market niche.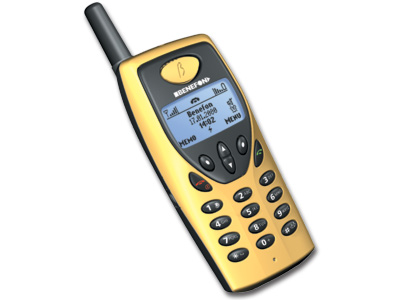 In 1996 the company introduced the phone Alfa, Beta and Delta, working in NMT-900 range and are designed for the consumer market. However, by this time a former partner of the Benefon, company Nokia, have released the first mobile device that worked on the GSM standard (the first such device was the Nokia 1610 model). The company has corrected the situation in 1997, when he saw the light of Benefon Gamma. Among other mobile products can be isolated Model Class (cordless handset) and the Smart unit, available in different color variations.

In 2000 the company launched the Twin phone, designed for two SIM-cards, as well as the Twin +. According to the manufacturer, it was the first 2-band GSM device with support for two "simok". A year earlier the company received a license to use the Microsoft Mobile Explorer 2.0 to support HTML and WAP simultaneously.
Telephone Twin worked in the GSM-bands 900 and 1800. It weighed 105 grams and was equipped with a lithium-ion battery capacity of 650 mAh, which allowed him to work 120 hours of standby time and 5 hours 30 minutes - in a conversational mode. Graphic LCD display has a resolution of 100 x 48 pixels and can display up to six lines of text at a time. 40 preset songs have been provided, vibration, external antenna and simple organizer without recorder.  As for the phone Twin +, he became somewhat improved version of its predecessor. In addition to supporting two SIM-cards and original design, he had a broad functionality and excellent performance. However, working with two "SIM cards" in these mobile devices at the same time it was impossible, and to change the SIM-card they had previously turned off.

In response to the European Union project MORE (Mobile Rescue Phone) Benefon company shifted its focus to mobile telematics equipment GSM + GPS. It launched what was later called "the first mobile phone and a GPS-navigator in a single product," ie phone Esc !, which was released in late 1999, and in 2000 - Track. Device Esc! It had a large LCD display with a gray tint. The owner of the phone can load the card back to track their movement and location, as well as the call or send the coordinates via SMS to a specified number of specially compiled list by "emergency key". The manufacturer took care of the service "Find a Friend", which allowed users to Esc! track the location of each other directly on the screen of their mobile device. In some markets, this feature was implemented online.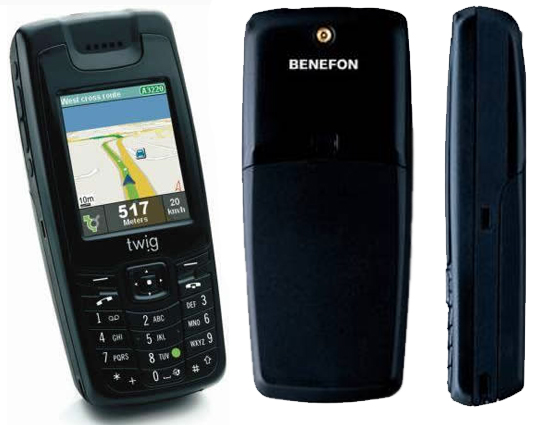 Benefon Discovery was released in 2006. He had a classic design and Java support. Phone worked in three GSM bands. Its weight was 128 grams and thickness - 2.4 centimeter. The mobile device has been equipped with interfaces such as GPS and Bluetooth. He had 32 gigabytes of internal memory and support for memory cards. Display, TFT¬-technology, has a resolution of 176 x 220 pixels, 2 inches and was capable of displaying 262K colors. Lithium-ion battery had a capacity of 1000 mAh. The device might work out 8 days and 8 hours of standby time and 3 hours 20 minutes - in a conversational mode.